TAB is offering a unique GoTAB! Travel Package!
Enjoy the diverse programme of exhibitions, open lectures, film screenings, 2-day symposium, TAB Gala and lots of other architectural events with GoTAB! Package!
Estonian Centre of Architecture and travel agency Go Travel have put together a special offer to co-ordinate the lodging and board arrangements for TAB visitors.
GoTAB! Package contains:
– TAB Pass
– TAB Catalogue
– Invitation to TAB Gala
– Estonian Architecture brochure "A Guide To Contemporary Architecture In Tallinn"
– Accomodation BB 4 nights in Go Shnelli Hotel or Hotel L' Ermitage, in immediate vicinity of TAB Opening Week venues including Symposium location Balti Jaam Waiting Pavilion.

GoTAB! Package prices in Euros (4 nights):
Student 361 € In SINGLE Superior ROOM Go Hotel Shnelli
Student 357 € In SINGLE Standard ROOM Hotel L' Ermitage
Student 401 € In SINGLE Business ROOM Hotel L' Ermitage
Student 203 € Sharing Superior Twin or Double ROOM Go Hotel Shnelli
Student 201 € Sharing Standard Twin or Double ROOM Hotel L' Ermitage
Student 223 € Sharing Business Twin or Double ROOM Hotel L' Ermitage
Regular 401 € In SINGLE Superior ROOM Go Hotel Shnelli
Regular 397 € In SINGLE Standard ROOM Hotel L' Ermitage
Regular 441 € In SINGLE Business ROOM Hotel L' Ermitage
Regular 243 € Sharing Superior Twin or Double ROOM Go Hotel Shnelli
Regular 241 € Sharing Standard Twin or Double ROOM Hotel L' Ermitage
Regular 263 € Sharing Business Twin or Double ROOM Hotel L' Ermitage
Hotel Shnelli: http://www.gohotels.ee/en/
Hotel L' Ermitage: http://www.lermitagehotel.ee/en/
* Prices include buffet breakfast, WiFi connection and value added tax.
* Rates are valid until 10th of August 2017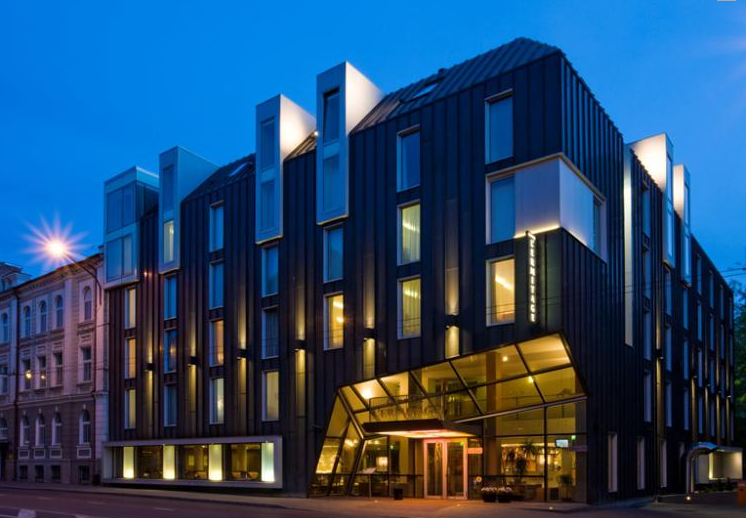 Hotel L'Ermitage